Index of /publicDatasets/CTU-Malware-Capture-Botnet-90
Description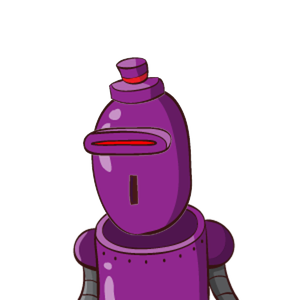 This capture was used as 'botnet1' for the IGI book chapter research.
http://www.threatexpert.com/report.aspx?md5=d60e538e721c30a0ea946404330f324a
Timeline
Mon Sept 7 22:36:12 ART 2009
Experiment 1
Description: Infected the vm. Pcap file: 192.168.3.104-unvirus.pcap tcpdump: tcpdump -n -s0 -i wlan0 -w 192.168.3.104-unvirus.pcap host 192.168.3.104 -v Started: Mon Sep 7 22:29:48 2009
Finished: Tue Sep 8 09:42:17 2009
Results: It was successfully infected. It started to scan for other hosts in the LAN. Usually the CC was down, but for some reason this time the CC answered.
Traffic Analysis
Resolve s.unicat.org to 66.252.13.214
It connects to the port 2081 of that server, it is an IRC server. 1st conection at "Sep 7, 2009 22:34:00.590407000" -> NICK F-tzuqboi <- adv.start asn 100 5 0 -r -s <- oP 1252308071
There it starts to scan all the /16 net

Several 10-hosts scans, 20 packets at time
Every 10-hosts scan is done at the same second (2 SYN packets per host. It sends two packets because i think that the hosts has 2 net cards, one with MAC IntelCor_45:96:ab (00:1f:3c:45:96:ab) and the other with MAC CadmusCo_34:70:79 (08:00:27:34:70:79))
Each scan is separated by some seconds

1 and 2 : ~12 seconds
2 and 3 : ~3 seconds
3 and 4 : ~6 seconds
4 and 5 : ~7 seconds
5 and 6 : ~3 seconds
6 and 7 : ~13 seconds
7 and 8 : ~3 seconds (
8 and 9 : ~6 seconds
9 and 10 : ~12 seconds
10 and 11 : ~3 seconds
11 and 12 : ~6 seconds
12 and 13 : ~12 seconds
13 and 14 : ~3 seconds
14 and 16 : ~6 seconds
16 and 17 : ~12 seconds
17 and 18 : ~3 seconds
18 and 19 : ~6 seconds
19 and 20 : ~12 seconds
more...

connects again to the IRC every time the connection is down. 2nd connection at "Sept 7, 2009 22:35:06.120299000" -> NICK F-lgieurx <- .adv.start asn 100 5 0 -r -s <- oP 1252308071
Connects again, 3rd connection at "Sept 7, 2009 22:49:50.896774000" -> NICK F-pfpmdhig <- .adv.start asn 100 5 0 -r -s <- oP 1252308071
Keeps scanning
Connects again at "Sept 7, 2009 22:50:24.182221000". This one is long! -> NICK F-pxkxleum <- .adv.start asn 100 5 0 -r -s <- oP 1252308071
Connects again, 5ta and last connection at "Sept 8, 2009 05:33:24.303573000". This one is long "Sept 8, 2009 09:40:54.469879000" -> NICK F-insxirlw <- .adv.start asn 100 5 0 -r -s <- oP 1252308071