Index of /publicDatasets/CTU-Malware-Capture-Botnet-4
Description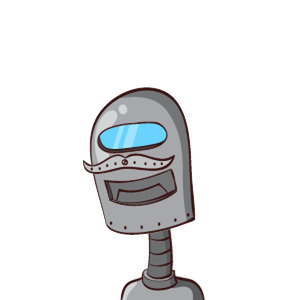 Files
.capinfos
.dnstop
mitm.out

Mitm proxy interception file of http and https

.mitm.weblog

This is the HTTP and HTTPS web log that includes Labels. This is the preferred file for web analysis.
This file includes a header with the columns names. There are two new columns defined by us:

Column id: This number is unique for all the weblogs generated inside the same TCP connection. When a TCP connection is opened and several GET/POST, etc., requests are made inside it, all of them are assigned the same Id in this file.
Column timestamp_end: This is the timestamp when the weblog ended. If you use this with the id column you can compute the total duration of the TCP connection that generated all the weblogs. Similar to the duration of a hypothetical CONNECT request if this would have been done using a proxy.

.passivedns
.pcap
.rrd
.weblogng

WEB log of http traffic only. Generated with justsniffer

.exe.zip
bro

Folder with all the bro output files

.biargus

Argus binary file. Bidirectional flows, 3600s of report time.

.binetflow

Argus text file with bidirectional flows. Report time 3600 secs.

.uniargus

Argus binary file. Unidirectional flows, 5s of report time.

.uninetflow

Argus text file with unidirectional flows. Report time 5 secs. TAB as column separator.
IP Addresses
- Infected hosts: 
    - Windows Name: Win2, IP: 10.0.2.16 (Label: Botnet-V1)  - 2013-08-20_capture-win2
    - Windows Name: Win5, IP: 10.0.2.19 (Label: Botnet-V2)  - 2013-08-20_capture-win5
- Default GW: 192.168.1.X
Timeline
Mon Jul 15 00:42:06 CEST 2013
started win5
capture.pcap
I infected Win2 with the exe file. It started to download more execes and connecting to a lot of hosts.
This file is the mail spam send by the botnet called FzPfH6.exe
Mon Jul 15 01:14:18 CEST 2013
I infected
Traffic Analysis
This malware was sinkholed! X-Sinkhole: malware-sinkhole
It is working, but some CC are not under the real botmaster anymore.
It seems to be a variant of PushDO botnet
Some of the POST data of the suspected CC are: Host: dormfantasies.com fOCI2BUae1cgreMI/KQgRg7vi9wjn3RWGagpXf2rcUd+H58fy+OhW/hDskBU6P5d96omLd7+anB2sbcApsf0q/CVUDZtMcq+m57gnyHiHyNPdlgYZYI6Gt8HkMwQb9Y5OH9EtbIyQ/ieETOlSnli1mS53pfi7PQxzPzH8fCo645TjX8xcvUQS4yVPRaJw7Az yhtrjUdyqASsAukrHQFj4R/afJKEdVZen2Qr3Fye1mg5DX1WSgdKvhFV7uKGsM3AAx98UZbFd9SrN+PbP/HBHvi3ZUzlxRKOmPAz78XMKbnsYlOBZ9wjmoLhhzZubKbDm2/SXRl9t+LWMjqFozXa4tLaX1IXQ23A3md+2yVNcWpSNm3A3u7HVpQJ0TJuiGQf BprmNG9vty9nSJfPIx32/dVWeh9Nu1Uc8/zniPigWedLk8+2iB1WFNb74nfcQCB8TraGbReEuIiYpVvLkSolClszHvH99hx5lS5wiHY3sNLNM1KDrRG0ZIoMwK2tnFZ3wrR722IYaNIM0o9yPBrH
nDlYdStj51n7rKPOAh7lrZQWHFfxNJzbj+/Xw653gCuPrRXSt+NRTYLzqL4kh6/34rmYot084X+ASeK3HJO3R2kRc0ZsnIwQD2hLw9PtDh+s8g8UkNuLQEa5axZ3aBEAQUpaTN6X1pupgGABrqTrUlLe1JBphvypUMOlvBNcLreYnJR62V5XHJTPNogNKI+q92osGsw9E3iI4nFmY12yQ6Z8SQvNeSiHr2qrbII20aW9KIfUFdutTzyxzDXYKJz4MXpc57Y3UacpbPYu3PLMdj7d95JZbu5iC72/FqWZ9+pFcx016aZFYZWcAabU2xRhI5C9Nnz+VF0NA+shaoqON95cQgnLO4lZvS2Fz9C7e7bd3kHvbJAcSZbutRM5yo23vUq4T86AD3n171e7qom2oD6hNA1J99yM8Y6aLuaH5y8NeIdzi2DHwOx85rO4zZgxxAvPmj2wx+AvOC4Jdr3Vr1HyjJkBXpiVERdhH2zYEEBL+W/FykdIVzOQUyT7aPYjDtQGodmWcFtuRy0MA4baVxQwHI/i7BwTWg==
abGDpo2sqCUZou7ZBOSENEa8hCv7juvqEe7btlAle4XQukP0THuD0Z2klotylhTw8jIHzyX0Iu4zHBvnggIR9CuYnKdCX2GoE4BKs1dpj/snPWZ3gxBmQnAjQt0UIiduVmmErrZzSAuVRpoqjsxvADNgMU1zQl06AQ0mMuTvpfo57K1oz58yXVRUMIexLYDO7BQp1IFMDL6ftc6sCptKBfXmZ3kaCa2CbYOiCOEClIrOL8G/8CBHOA33i798IWkAggzYF1Pz8IkZtJtOOz9vff7p3trvCFe3i38sWlv1kTwGuTFXlcCgkg0KAvAhxXnu21JRC/zcOY1cXxVm3qvZMKAhjYr1W3IFRammhoK4nN4tpmua941SW21nvrMx+bUiYWVZtHlnsL4OaNNx0fyF9q6q6Ey7vylc3FiiKEpWQzAuJhbYu43ynF4+DImT926VWJN+6ghUQk/cm/hsmMulNMt9T9FLQojAeDjVW7V4jlJpZkln1alNTijUSlSYR9ePBP+OIMw3bdl+ViI6Q4/cjg==
e5mhY/einyHjYahdZqOXdkCAS6+tHoPxGyYweHdkfHsgADj3DrsbB/gE38BZ4plMQXsLdB8+VYDCwOwEBpMKatORnfGyi4688BngnzRtCcP9oGB1+H1Fzq9rBy3BQzEsfc5poqLuUPh7WICK7id1wQTLVzwiXCsu2wgmYBURRmRRz2hZ91VC1+swGnC+ljYQaCbEK8YdDJKrbF/mb+zbZ6bSsD9x7SOSQy88ZO3gJylMf37BhjJLbYbkf/GEpysLfW7tydgk7yZ+Bq7GZsq/tVcZf/TlayP36kwGNvqYC3XId1yDoCMKoz/D7q2BNuLp1MFpIbWMpeseZtD0bdz2rqf6242FOyyOg1WcGyi3lOpUA/rB14LMy5eh7dV53bQRJ78vX1FZPUSTb4gbfdLjf1BCeH/risJB+rcJXFteEg857SPjT2zqknv/LEdimkzumpyOsATKFg0aaMPaxi4fX/FCAyId0y/BcPYRungUk5IQUGWI7REeN5anvadCSOKt7gysy6ox96d9EngqsmlpQnc5z8Y9
Host: chocolatecovers.com f1eGXmBlYCO+knQBs1kYV5OXYRPI3z21lPps+oHMkdAVd5Xy8RJsulK76A84KeYdKQBngdyL5vzNubptpuqFu8wJl/DocZ7jT7CIp28UVLoy7ih0WN3TGSMUN5uA8PoTFe2+A62ziob/GuDT+HYOQIjh3ltyyeBdAvX1DAT5s/ZMk5C9Zs7gXqG6hK/5jRJZfLXCkX8rFq2jWkOMTlQAiDRfXGx32DsngBzyPCmLfF/I0jBxSc6ywTgvSHqXrV4uTsxRhvoOg2Tm0t2V/kElE2ZH6c+IRMKTgy8O8SwlqoYOMP+7JOswki/faVL3XK3xvshbwwyinuHN6NjZkoTnp8/9u/+3h8VGqj6+3oUkWn3HYTd4n+EtQ5zCRQ6EnAfq/LYUi2W6bAh6fRNP7F7vR3m1eJRxO6EoIqaEuREjS9a4OMmxcoCdSjP+pgb2z75PsTAPYG/TeNm3Q5LAwweojb86ZkP5JD0Q6jCMmuvlkQpQiGTIwzVWoELaSLklKDMG
dSoxdAqjrSQjvvZRbTYwNM1guHS6VxVH3hUqiUvTlkHlWV75VHmQjNL1CsbFkvaP8hdh/WQGQBqaquAon21mBlV56ncd/HZrv6d2Rmx6HupipEoFXriqV9xBFjua4qircJCzo/JNxIjH+3lbcNilyT/kXJjAOIaLCP7Ijx4brrFNfgNl8r5oMOiCqSitdnpZ bgjWu1TtSpznuv5aoVMlHw5m+otr1YsxVuuziOltqCasf1dU4zcDtLtsHv9lt3KNU2RoK1ClhcdjD/EOxtgtLElBeciIuvOsQ7WPVrIFqKPx/BOxOtwwm5dYS8Qci+zv6L3A6si/HmQgD716EW4CnfVIb/3TvVoVcy4iiNfhhY6PYHyR5un5xPpcw0Yl9jh0 nXEpUBVSIdkea3POFZ8sMYUIP4z0zMNqcKZrBYaM/KUzRFfzZy9Y2c6iRLONxjurscJOkENdsaIcHlXoxtELLQn4A+XTPIWo3Zi0WbspJF4kXF7NuTPl9ykOi/UXcQUVccCky++Te9I4+oGmkCl5pozaOKbyuFhku+lmoDbrP2Ru17rfbfQ+jhqmmA5NkSLQBw==
Host: hifuken.com Y116ljsnqCVbLb3P0nNd+iRBU3NBcgfTn2yAWIzZHTIrLc9YffYF/oX2FC1bI2qaCPN+K63Lq7dI4QSgt4w2ucbfIaiuEDWksaBEC9Z4yLK/SnF1VDSRxYVyfKtJMRFdmTEYFgnfbS7IeePvwS0vUQkpFaqRyo1N91J0B+aJhzhdB7xpFe7ArhNElpn6y9Mk5zUAabcVVMQ9fd4rZefUzsbp4XZoWPJg/Qnn0BMQEAug5a0x5sBRl3TWxHSS+mWwl3hMRO2Zo7CQ8JhknQXTzcS9c92P5aH/BJGqzaHLePoUMAT1b1R/i/J6NZvPufyd/1Z3pWVYDTkMr5H1bPG4vJ30myLdV+sgasGRsEwIuDUROz/C2Sv7RPDHd3bjT7ztMfQUz+5z23X2lEOGr3a8ynvPjxd6RjXhNQntTKdmjRRigjH/ncCUjlq/ryeanApy8t9dcqRJ/VWOAY8P0TG9zWvb6xyeqafOyWGNx5EDFD3q494HZj4ueu1ll3wluxK7O73h+tFY3dg=
PjwNT3iJWvWjtGwO+76FMWsLvKPAwRVkLNwEhzieNPYIrgoCfoiGp3QsjxlLRPr/OtokVXt0zxy/hVjRbSbza1veW6hcs6ymiP6vXV5TbVHUAX0YabXbYNR89aN8HDvqC0J0Cd7XU0+XkiUUnz/ghj8bGYb1OOEzEoKBqS0TljNF33W1HRQgJD7QS/4el08/tHRAjwJJInN5VH691Z+IugnIY3wrTiVBg7RUJ76Zx/ECkFEMKPjOtZPjNuAn+f8C5StrUIOpYwsP7X9nlmFd3AkPpV3BgW8Vv0s9eitOUHbdTB0L5luHQiElk/3Nmbgz3AAb2BGRoNGhIoW69WQr+JrZL1fFSgnDFjMHVsVP8s06pZfpariTU9mXUXIwvt0URptKB/5cQ7foRG6Qo9z7jfb9kvpWxY+VTrTs9AeY/RNAjTLJq9QBkvZL1AcZsJDOfI7CRHczHVsOfuaDFe0+kJm0i+B1vCtSGKu+W8AgkEVv83NoiB8ECnjflphWry1LTWWjdsQ=
Host: niray.com.cn
+83bVQ/CWvXUAHYSrsjTzhirP6qlF3vCs2KTyE/uzpF9Of0FICg2Dn7y47WcTn15WEj8mu/iqXLBzuWpukGOzJSMmgmGsRjcn3DlVg+QRqSjkvZ3FDRsh1hkMTCqZliN+nt/rrfTWTpQ+7tfgmFOOCcHiu2KLRTy+A98sphbxZhmOV8K0W0A/5hx+tWvwWcFAAT+k8t1d4S0YSllQK+HeBN3TPDlrcBGQP1oFrZtBXvvCcZ+oGBwq2k+Rs5KUPgGjznj2f83R2W3XZSJFRJ2lnlwkZ/rily3g9q5poCuhIWDnZovEn+lPEVGbNTInZ7WCARQ8Ug3aNNFzgI+GgQ5HE9MZx1X9N6XNwwwQ5xppm7Ye9NtOJn0zWCw6fdLH6DyblbObXp3M7mUHE87a9JiegwQi9Okq5yztqLjTeyTur4hTW7hxlpzUwonkM8ezQE9GyCEcUb4cdOoCl8jr3c60ZOyGuotRpM3xiMWzw==
(date here)
power off
Disclaimer
These files were generated in the Stratosphere Lab as part of the Malware Capture Facility Project in the CVUT University, Prague, Czech Republic. The goal is to store long-lived real botnet traffic and to generate labeled netflows files. Any question feel free to contact us: Sebastian Garcia: sebastian.garcia@agents.fel.cvut.cz
You are free to use these files as long as you reference this project and the authors as follows: Garcia, Sebastian. Malware Capture Facility Project. Retrieved from https://stratosphereips.org