Index of /publicDatasets/CTU-Malware-Capture-Botnet-284-1
Description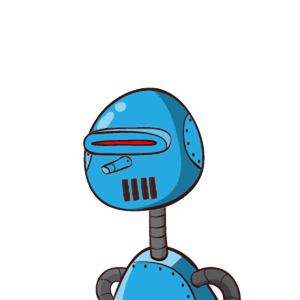 Files
.capinfos
.dnstop
mitm.out

Mitm proxy interception file of http and https

.mitm.weblog

This is the HTTP and HTTPS web log that includes Labels. This is the preferred file for web analysis.
This file includes a header with the columns names. There are two new columns defined by us:

Column id: This number is unique for all the weblogs generated inside the same TCP connection. When a TCP connection is opened and several GET/POST, etc., requests are made inside it, all of them are assigned the same Id in this file.
Column timestamp_end: This is the timestamp when the weblog ended. If you use this with the id column you can compute the total duration of the TCP connection that generated all the weblogs. Similar to the duration of a hypothetical CONNECT request if this would have been done using a proxy.

.passivedns
.pcap
.rrd
.weblogng

WEB log of http traffic only. Generated with justsniffer

.exe.zip
bro

Folder with all the bro output files

.biargus

Argus binary file. Bidirectional flows, 3600s of report time.

.binetflow

Argus text file with bidirectional flows. Report time 3600 secs.

.uniargus

Argus binary file. Unidirectional flows, 5s of report time.

.uninetflow

Argus text file with unidirectional flows. Report time 5 secs. TAB as column separator.
IP Addresses
- Infected host: 192.168.1.112
- Default GW: 192.168.1.2
Timeline
Tue Jul 11 15:30:17 CEST 2017
started win2
The hostsnames www.iuqerfsodp9ifjaposdfjhgosurijfaewrwergwea.com and www.iuqerfsodp9ifjaposdfjhgosurijfaewrwergwea.com were redirected to 127.0.0.1 in the hosts file of the windows computer.
Tue Jul 11 15:37:16 CEST 2017
infected
The files in this computer were not encrypted.
Some seconds after finding the other Win 7 computer in the network with IP 192.168.1.135, it infected it. After this, the IP 192.168.1.135 started to scan and attack on port 445/tcp.
However, the files in the computer 192.168.1.135 were not encrypted.
Tue Jul 11 15:46:47 CEST 2017
power off
Disclaimer
These files were generated in the Stratosphere Lab as part of the Malware Capture Facility Project in the CVUT University, Prague, Czech Republic. The goal is to store long-lived real botnet traffic and to generate labeled netflows files. Any question feel free to contact us: Sebastian Garcia: sebastian.garcia@agents.fel.cvut.cz
You are free to use these files as long as you reference this project and the authors as follows: Garcia, Sebastian. Malware Capture Facility Project. Retrieved from https://stratosphereips.org