Index of /publicDatasets/CTU-Malware-Capture-Botnet-185-1
Description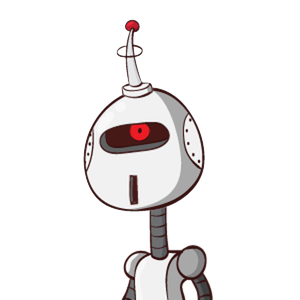 Files
.capinfos
.dnstop
.mitm

Mitm proxy interception file of http and https

.passivedns
.pcap
.rrd
.weblogng
.exe.zip
bro

Folder with all the bro output files

.biargus

Argus binary file with all the flows

.binetflow

Argus text file with bidirectional flows. Report time 3600 secs.
IP Addresses
- Infected host: 192.168.1.112
- Default GW: 192.168.1.2
Timeline
Fri Sep 9 10:12:47 CEST 2016
started win2
Fri Sep 9 10:13:50 CEST 2016
infected
Clicked on the Finish button
I think it had some issues with the mitmproxy, maybe some of the connections were not SSL?
Some of the packets were like this: 1970/01/01 01:02:05.190926,1.811655,tcp,192.168.1.112,49201, ->,76.72.165.63,80,FSRPA_FSPA,0,0,15,1267,575,s[185]=HTTP/1.1 005..VERSION: 4.0..PLATFORM: 10..IPADDRESS: 192.168.1.112....HTTP/1.1 051..VER: 7.1.0.0..OBJ: 1..FUNC: 1..NAME: WIN1..ACC: dgardonio@mail.com..SRV: 76.72.165.63..PRODUCT: 0....,d[224]=HTTP/1.1 005..VERSION: 4.0..PLATFORM: 9..IPADDRESS: 76.72.165.63....HTTP/1.1 052..SERVER_NUM: 0..PROXY_IP: 76.72.165.119..PORT: 443..NEXTTIME: 12....HTTP/1.1 003..ERRORLOCATION: TacsCustomProtocol.ReceiveAndProcessData:1....,,s[185]=HTTP/1.1 005..VERSION: 4.0..PLATFORM: 10..IPADDRESS: 192.168.1.112....HTTP/1.1 051..VER: 7.1.0.0..OBJ: 1..FUNC: 1..NAME: WIN1..ACC: dgardonio@mail.com..SRV: 76.72.165.63..PRODUCT: 0....,d[224]=HTTP/1.1 005..VERSION: 4.0..PLATFORM: 9..IPADDRESS: 76.72.165.63....HTTP/1.1 052..SERVER_NUM: 0..PROXY_IP: 76.72.165.119..PORT: 443..NEXTTIME: 12....HTTP/1.1 003..ERRORLOCATION: TacsCustomProtocol.ReceiveAndProcessDa
Fri Sep 9 10:58:29 CEST 2016
power off